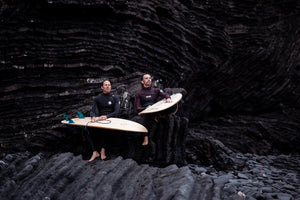 Bosiny is a project that has developed following many conversations at sea between founding members John Railton and Alexander King. Not only do we share a love for both surfing and surfboard design but also in performance-engineering and craftsmanship. It is from these shared passions that Bosiny was born.
Our foundation is based upon 3 guiding principles;
Surfboards that are made using the hollow-wood-construction technique that are hand made to the highest level of craftsmanship.
Light weight, high performance and durability.
Sustainability at every level from production through to distribution.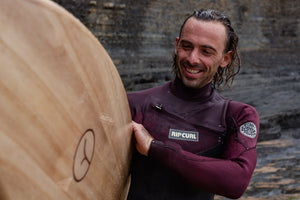 Alexander King is a cabinet maker of over 20 years. Designing and making both functional and artistic furniture, at the highest level on a global stage. He has collaborated with world-renowned galleries selling his work into both commercial and private settings. See his latest work here:- www.alexanderking-studios.com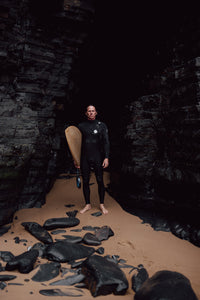 John Railton brings extensive experience in management. Following a long career as a professional musician he then focussed his attention on tour management. He has tour-managed global artists such as KRS-ONE and The Hot 8 Brass Band. Whilst John has now turned his hand to craftsmanship, some of his key attributes lie within the management side of Bosiny.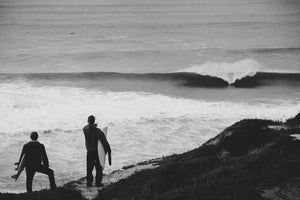 Bosinys' Goal
Whilst we intend on servicing the pre-existing market for wooden surfboards - one that focusses largely on the aesthetic to which wood lends itself - we also strive to transition an element of the market sector that currently belongs to conventional surfboards. We make wooden boards that are not just beautiful, but also far more sustainable, durable and that perform for advanced surfers in critical conditions.