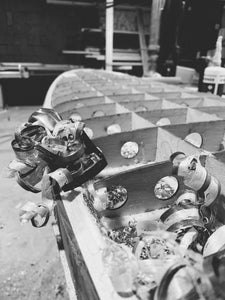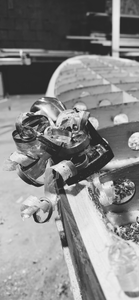 Construction
A unique composition of new and old technology has come to fruition following an extensive RnD program at Bosiny Surf. Our chosen composition of materials and techniques strike a balance between performance, durability, weight, and sustainability. We believe this technology presents no compromise when compared to PU alternatives.
Our surfboards are equal in weight to their PU counterparts. For example, a 32L board weighs just 3.2KG.
To date, we've found it impossible to snap one of our boards and believe them to be 5 times more resistant.
Our construction techniques allow us to produce surfboards precisely as they were designed, meaning the performance on paper matches that at sea.
Our surfboards are some of the most sustainable on the market.
Sustainable thinking is always at the forefront of our decision making. We approach the concept from 3 points of view:
Using a majority of biodegradable and sustainable material.
Finding a composition that stands the test of time - we believe our boards are for life!
Utilising a fraction of synthetic material to boost longevity.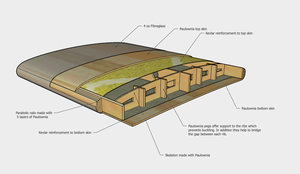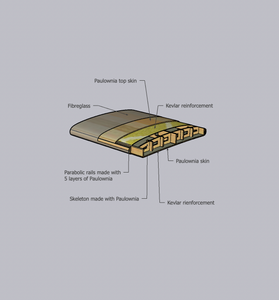 Our deck and bottom skins are glassed externally with one layer of 4oz fibreglass. Internally they have a thin layer of Kevlar. Whilst these materials are not biodegradable they only account for 3% for the boards composition by volume. Yet these materials, especially Kevlar, enable many additional years of use compared to conventional surfboards.
The skeleton and skin cores - which represent 23% of the surfboard - are made from sustainably sourced, biodegradable Paulownia wood.
 And the remaining 74% is air….
Using Kevlar not only produces incredible resistance to impact but it is also highly flexible. This translates to a lively surfboard with plenty of drive.